Drs. John Kizior and Derrick Young, along with our team, recognize that all our patients are unique and deserve to receive orthodontic care that reflects their individual needs. Our experienced and talented doctors and staff are committed to working with you and your family to create a comfortable, stress-free, and rewarding orthodontic experience every time you visit our practice.
We are pleased to welcome you and your family, and we look forward to working with you.
Karla
Appointment / Insurance Coordinator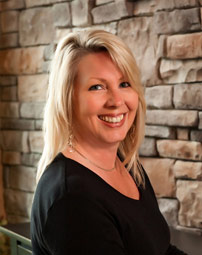 Working at the front desk, I get to welcome patients to our practice. I help patients with their insurance benefits as well as schedule their appointments. I consider myself to be a people person and I love to help people feel comfortable and at ease. Meeting new patients is the greatest! There's nothing better than seeing their great smiles transform!
My husband's name is John. We have three children: Cory, Sarah, and Mitchell. I have a daughter-in-law named Ceslie and a son-in-law named Ben. We also have two gorgeous grandsons and one on the way! When I'm not in the office, I enjoy watching NASCAR, hunting, and playing volleyball.
Carla
Orthodontic Technician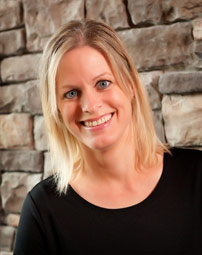 I work with our doctors as an orthodontic technician. I always try to make my patients feel as comfortable as possible. Getting braces can be a fun experience, too! Both of our doctors are a lot of fun to work with. We like to joke with them and they tease each other, which makes the office full of laughter.
My husband Scott and I have five children: Zachary, Sydney, Bailey, Chaney, and Brody. Most of my leisure activities revolve around my children's activities, and I enjoy spending time with my family and friends.
Dawn
Orthodontic and Lab Technician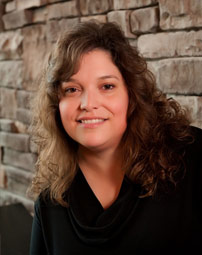 I work in the clinic and the lab as an orthodontic and lab technician. I enjoy having fun with my patients! There's nothing like a good joke to make a patient feel comfortable for an appointment.
My husband Dan and I have a son named Brandon and a dog named Buddy. I enjoy shopping, antique stores, and yard sales, and my personal goal is to travel to all 50 states. Also, in my spare time, I enjoy making steampunk and vintage-inspired jewelry.
Karyn
Treatment Coordinator / Orthodontic Technician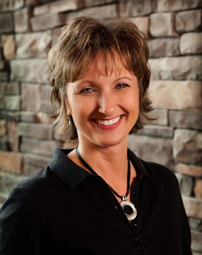 I am a treatment coordinator and an orthodontic technician for our practice. I enjoy helping our patients get started with their initial exam and seeing them progress to a straight and beautiful smile! I work with a wonderful team in a very relaxed and fun atmosphere. I can't think of a better place to work!
I married my high-school sweetheart. We have two children: a daughter and a son. We love spending time with them. I also enjoy spending time with friends, reading a good book, and being outdoors, or even better, going to the beach!
Mary
Clinician Coordinator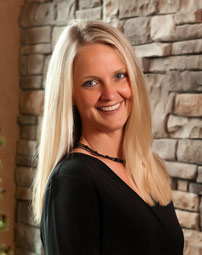 I am the clinician coordinator for our practice. I make sure our clinic runs smoothly and on time so our patients can have a fun and enjoyable orthodontic experience. I love having fun every day with our patients and my coworkers. When patients are at our office, they're treated like family!
I have three great children — Mallory, Austin, and Matthew — who I love spending time with. I also enjoy being outdoors, and spending time with my family and friends.
Treatment Coordinator / Orthodontic Technician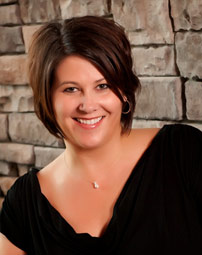 I assist new patients with their initial exam, work in the clinic, and take care of the marketing for the office. I love interacting with patients and their families. I have found that I can find something in common with just about everyone, and the relaxed atmosphere in our office allows me to do that. I love helping to provide an informative, educational, and fun environment for everyone who comes into our office.
My husband's name is Ron and we have three children: Whitney, Tori, and Tyler. I enjoy shopping, going to the movies, and taking beach vacations whenever possible! My husband and I also like to spend time with our kids, camping, and going to their sporting events.
Tracey
Lab Coordinator / Records Tech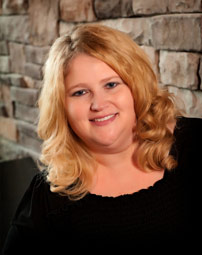 As the lab coordinator and records technician, I take X-rays and impressions, make retainers, and run the lab. I like to joke around with our patients to make their time at our office more enjoyable. Our doctors genuinely care about their patients and the staff, and make the office a fun place to be in and work at.
I have been married since 1990, we have one daughter, a son-in-law, and three amazing grandchildren. I love spending time with my family and reading. I am a bit of a computer nerd and love listening to Dave Ramsey.
Alyssa
Orthodontic Technician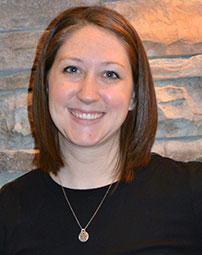 I have been with Kizior & Young Orthodontics for five years. I work in the office as an orthodontic technician. I love talking with patients and seeing how happy they are when their braces come off.
My husband Richard and I have a young son, Cole. I enjoy listening to music, going to the movies, and spending time with my friends.
Kate
Orthodontic Technician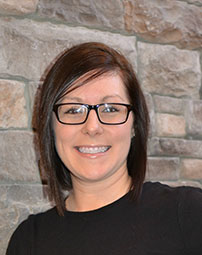 As an orthodontic technician in our office, I work closely with our patients. I assist the doctors with appointments in the clinic. I enjoy conversing with our patients and making them feel at ease.
When I'm not at work, I enjoy hanging out with friends and family. I have a little boy, Sylas, who also keeps me busy.